Invest in Building The Future
Three Square
Business Tower
New Administrative Capital
Egypt's new administrative capital is located 45km east of Cairo. The project is supposed to offer thousands of jobs and stimulate the economy, When complete the new capital is expected to accommodate a population of 5 million people solving the chronic congestion issue in the current capital Cairo.
Smart Parking's system is a complete, end-to-end solution that pairs a network of sensors, feature displays and live gateways with a powerful Infinitely scalable, the beauty of our system lies in the user-friendly dashboard which enables customers to manage and analyze events, information.

As well as allowing users to identify trends and interpret data. The underground smart parking spaces encompass a capacity of around 170 cars, with on-site security services and monitoring
Access control can determine who can gain entry to office buildings, usually with authorized credentials that can unlock a door.
Security cameras and video help us to surveillance Mounted cameras in buildings help security teams see what's happening in key areas to monitor office security through video footage.
Our admin building alarm systems can deter criminal activity, and notify personnel of a breach. Alarms can be directly connected to door locking mechanisms, or triggered by certain events on the property.
Emergency & Fire Safety Systems
we provided systems with proper fire safety and emergency detection equipment installed to be compliant with current local safety requirements.
Facilities & Service After-Sales
Managing an admin building is critical to the success of your investment. Mall Management encompasses a wide range of services to ensure a vibrant atmosphere, customer happiness, and owner's success.
in our building management is accomplished by one of the biggest real estate service providers who offer a comprehensive range of services.
Experts offering such specialized services possess comprehensive knowledge of various spectrums. Builders, investors, and stakeholders can thus immensely benefit from it.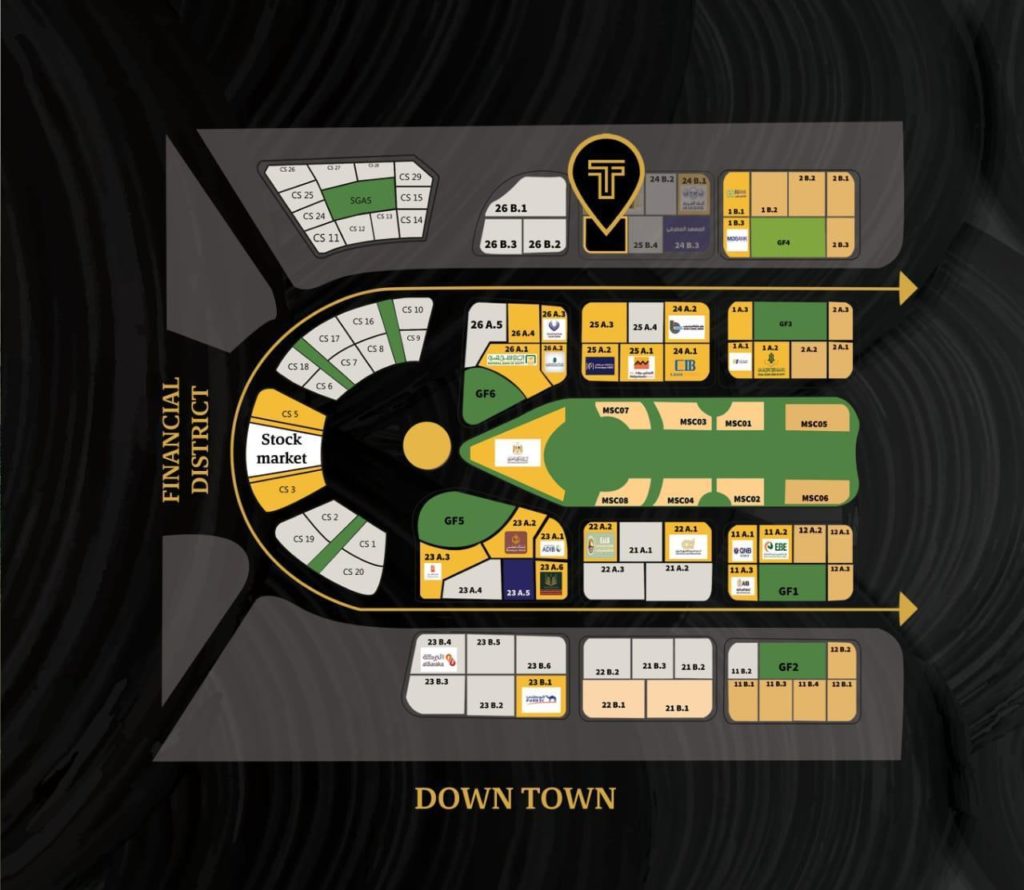 The growing economy, along with the government's recent economic and social reform program that was launched to establish a solid foundation for sustainable development, has paved the way for a promising future. This is powered by policy and legislative reforms that aim to enhance Egypt's financial and business investment climate and boost financial confidence for local and foreign businesses.
To bring these reforms to reality, the Financial & Business District at Egypt's new administrative capital is positioned as the official, thriving hub for all businesses – public & private, regional and international, small and large. The city will offer unparalleled business services and enjoys a most prime location, with easy and timely access to the internationally connected ports of Cairo, Ain Sokhna, and Suez.
The project is located in the government and financial district in a prime location at the corner of Ministries Street directly on Presidential Street.
The project consists of three administrative towers, and the tower consists of ground with seven duplicate and two basement floors.
The total area of the project land is more than 5.100 m2 and the built-up area (BUA) 25.000m2 is more than 2000 m2 footprint (FP) per floor.
It's coming with total investment more than 600 Million
Direct view on Ministries Street
600 Meters from the Green River
500 Meters from Downtown
400 Meters from LRT Station
400 Meters from Monorail
100 Meters from Stock Market
400 Meters from Almasa Hotel
100 Meters from Multi-Level Parking